The Public Health Mission
A Bachelor of Science in Public Health (B.S.P.H.) teaches students to develop an understanding of public health and wellness, analyze environmental and occupational influences on community health, evaluate contributions of physical, social, emotional, intellectual, and spiritual health within the context of economic and epidemiological data.

The MC Experience
The MC School of Nursing's mission is to prepare healthcare professionals to care for diverse populations by demonstrating Christian caring, utilizing informed clinical judgments, and practicing safe, client-centered care. In our Public Health program, this mission is realized through an applied focus upon the health of communities and populations.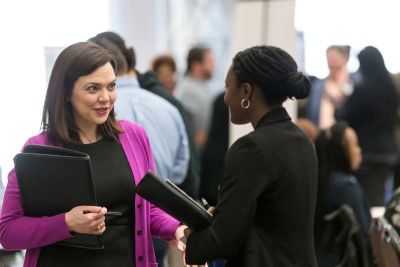 Public Health at MC seeks to provide a maximum health benefit to communities and populations using a Christian-centered approach. It is a discipline in its own right that shares an interdisciplinary field with specialists from a variety of interests and backgrounds and the bachelor's foundation prepares you for graduate degree opportunities. Our healthcare landscape is changing, and baccalaureate graduates will have many more opportunities in the future in light of the increased awareness and profile gained during the Coronavirus (COVID-19) pandemic. Public health offers an opportunity to engage with communities at a grass roots and planning level, and truly make a huge difference in the health and wellbeing of entire populations.
Where You'll Go
Many people assume Public Health jobs are limited to only certain settings, such as government agencies. However, public health touches on almost every aspect of modern life, and graduates will find they have the opportunity to work for a number of different employers and in various settings.
Public - Government jobs in health department administration, public health nursing, and disaster preparedness

Non-profit - Focus on a specific population, minorities, mothers, and health disparities

Academic - Focus on research & teaching

Private - Insurance companies, pharmaceutical, health care facility, and consulting